"Brand Health drives your business"
But brands are defined by their consumers, not the producers. Understanding the complex interaction that takes place within the consumer's mind, heart and wallet to influence the usage pattern, preferences and definitions of brands by consumer segments has long been the focus of researchers into consumer behaviour. Yet, we remain very fuzzy about this driving relationship as evidenced by the large amount of advertising that yields no result and the routine failure of new products to meet their objectives. First Key introduces a proven diagnostic and predictive consumer research and analytic model you need to know more about.
Today, using a proprietary worldwide database interlinked to state-of-the-art research tools, First Key can offer senior executives the strategic management information and insights needed to proactively direct and coordinate individual brands and brand portfolios. We call this process BEST (Brand Equity Strategic Templates).
Based on solid academic research and work with a closed group of large multinational companies, over 500,000 standardized interviews have been conducted covering 300+ brands, across 65 categories in more than 30+ countries.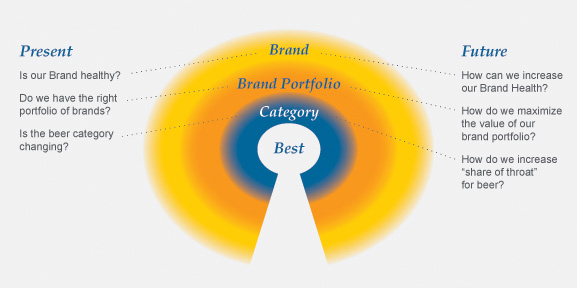 Traditional brand health tracking systems often have difficulty answering many of these questions – we can.
What are the fundamental drivers of brand health?
How healthy is my brand vs. competition?
Why does the brand not respond to the new creative treatment and / or spending increases?
On what basis can I most effectively appeal to users who have positive impressions but low usage levels of my brand?
Can I risk reducing spending?
How is my pricing activity affecting consumer perception of my brand?
What do we have to communicate better or differently to build profitable market share?
What motivating factors drive brand loyalty for my brand and for competition?
How do we optimize our brand portfolio for each country / region?
Why is the brand doing well in some countries but not in others?
Why is competition gaining on me?
Why can we not retain market share post promotion or resist competitive promotion?
On what consumer perceptions are my competitors most vulnerable?