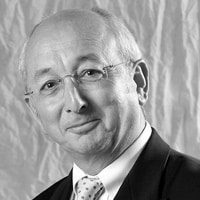 Daniel Huvet is an international agribusiness executive with senior management experience in North America, Europe, Russia, Latin America and the Asia Pacific region.
His 30 year career with Malteurop Groupe encompassed management positions from Sales and Export Administration and Chief Commercial Officer to Chief Executive Officer responsible for developing production capacity from 0.8 m tons to 2.2 m tons and leading 750 employees in 12 countries.
As First Key's senior agribusiness advisor, Mr. Huvet assists clients with the development of malt strategy, procurement and supply logistics. He possesses a superior degree of human relationship skills working with people at all levels and for a range of cultures.